Our Mission
CVDPN is an all-volunteer organization whose mission is to provide all citizens of the Coachella Valley with training, education, and networking opportunities to be prepared for all disasters. CVDPN's goal is to teach personal and community preparedness with the "No Community Left Behind" all-inclusive training in English and Spanish. We are educators, not first responders. We support all first responders.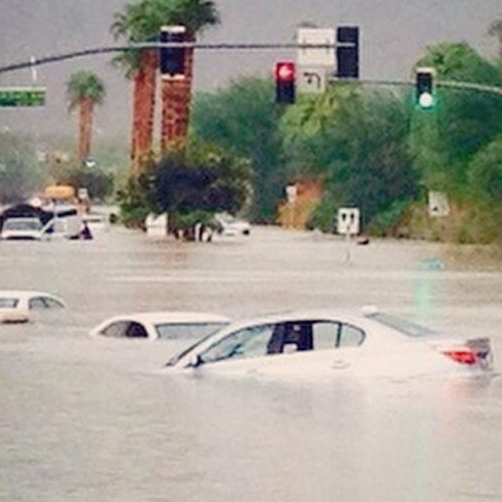 Our Vision
CVDPN's vision is for all communities in the Coachella Valley to be cohesive, self-sufficient entities, resilient and prepared to meet the challenge of a major disaster.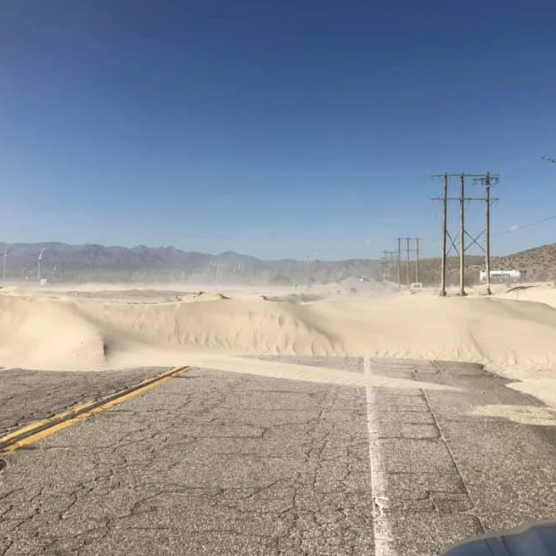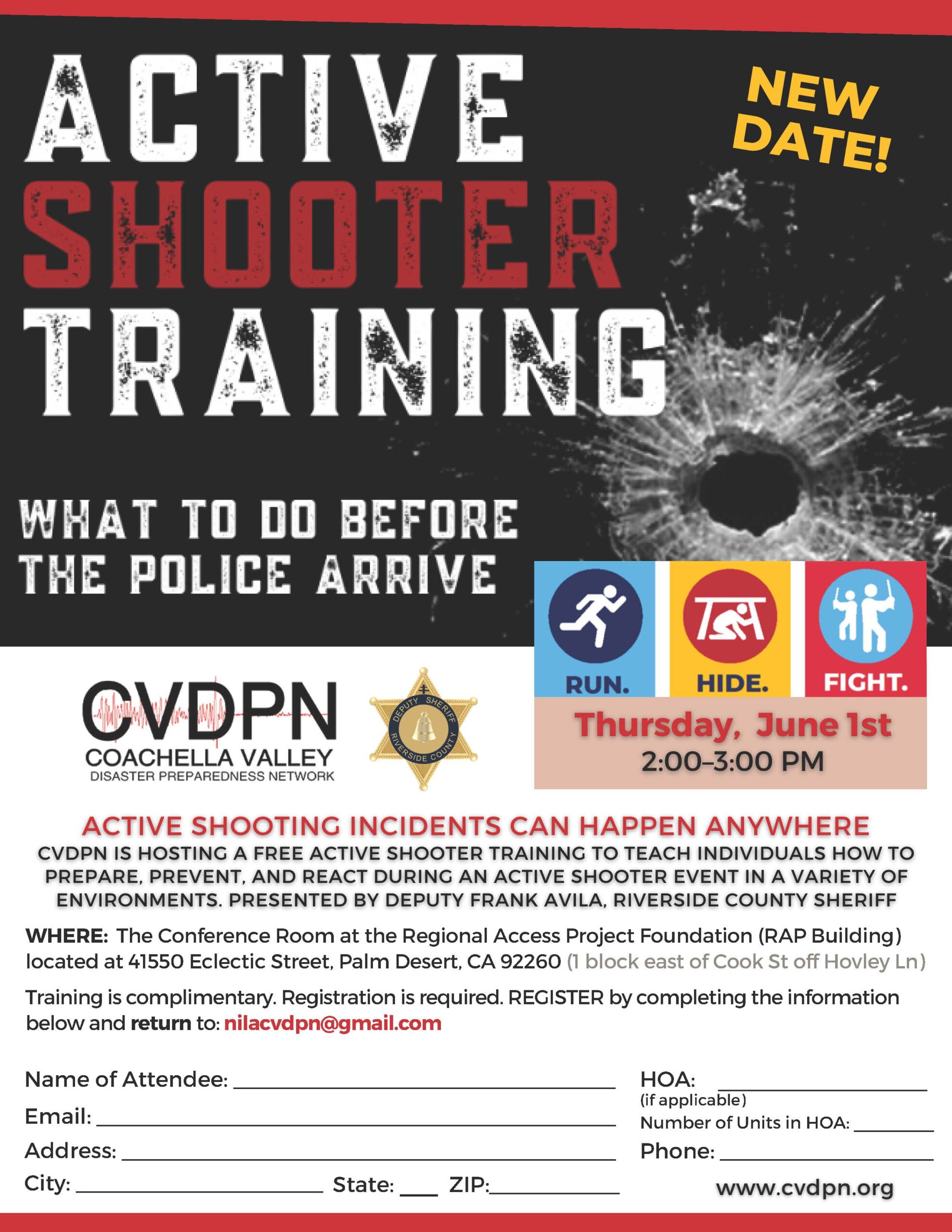 NEXT DATE: June 1st, 2023
CVDPN brings training, education and networking on disaster preparedness to all residents and businesses of the Coachella Valley. Our motto is:
NO COMMUNITY LEFT BEHIND
We are an all-volunteer organization with no paid employees, and we rely on our sponsors, community partners, grants and donations to do everything we do. We reach thousands of people each year in dozens of different and appropriate venues and presentations.
Our volunteer hours, in a $ value, equate to almost $100,000+ every year for the short 5 years we have been a non-profit, that is around $500,000 and the equivalent of 7 paid employees.
As we grow and serve, so we need more funding and volunteers. If you have an
interest in assisting in any way and for any amount of hours per month you can, please go to:
CVDPN gratefully acknowledges the support of our sponsors; past, present, and future:                   
HELP US HELP YOU BECOME BETTER PREPARED!
BECOME A CVDPN DONOR TODAY!
Platinum Level:  $500.00 +
Gold Level:  $250.00 – $499.00
Silver Level:  $100.00 – $249.00
Bronze Level:  $25.00 – $99.00
Caliente Springs Community Emergency Response Team (CERT)
Coachella Valley Emergency Manager Association
County of Riverside Supervisor Perez CID
Walter Dandridge
Mark Dodge (Desert Resort Management)
Tony Ferrara
Nila Hagood
Sharon Huddleston
Mira Vista at Mission Hills HOA
Gayle Moore
David Nunn
Regional Access Project Foundation
Safe-T-Proof
Marcia Stein
Carla Sullivan-Dilley
Edward Thomas
Holly & Kevin Trieber on behalf of Kathy & Edward Thomas
Robert Barton
Kristine Beckman-Hennigan
Mitchell Brown
Desert Newcomers
Robert Garrott
David Haas
The George & Evelyn Howard Endowment Fund @ The Community Foundation
Mary B. Levine
Dana Manciagli
Teresa & Ron Nall
Palm Valley Country Club
Guido Portante
Riverside Office on Aging
Mary Lou Suter
Trilogy / La Quinta
John Westerholm
Michael D. Bick

Coachella Kidney Institute

The Coachella Valley Fund @ The Community Foundation

Barbara & Andrew Conty

Frances & Michael Curtis 

Eklund Family Trust

Michael Gialdini

Dr. Robert & Mary Ann Grossman

Julie Haltman

Cheryl Hart and Tom Becker

Indian Springs Mobile Home Park HOA

Joshua Springs Mobile Home Park

Marilyn Marks

Amy Spittle

Vista Montana HOA

Joel Wolf

Byron Woosley
Larry & Nancy Clark
John Collins
Terry Coman
Michelle Crosby
Mellie Ruth Dearden
Desert Community Association
Richard Engebretson
Peter Fleury
Martin Frey
Linda Hurtubise
Robert Keddie
Robert Maher
Cynthia McKewan
Cheryl Molnar
Network for Good
David & Nyla Palmese
Denise Petrella 
Michael Phipps Russell
Sandra Rogers
Pam Smith
Dona Stevens
Ana Velasquez
Brenda Vosbein
Carl Weise
Joel Wolf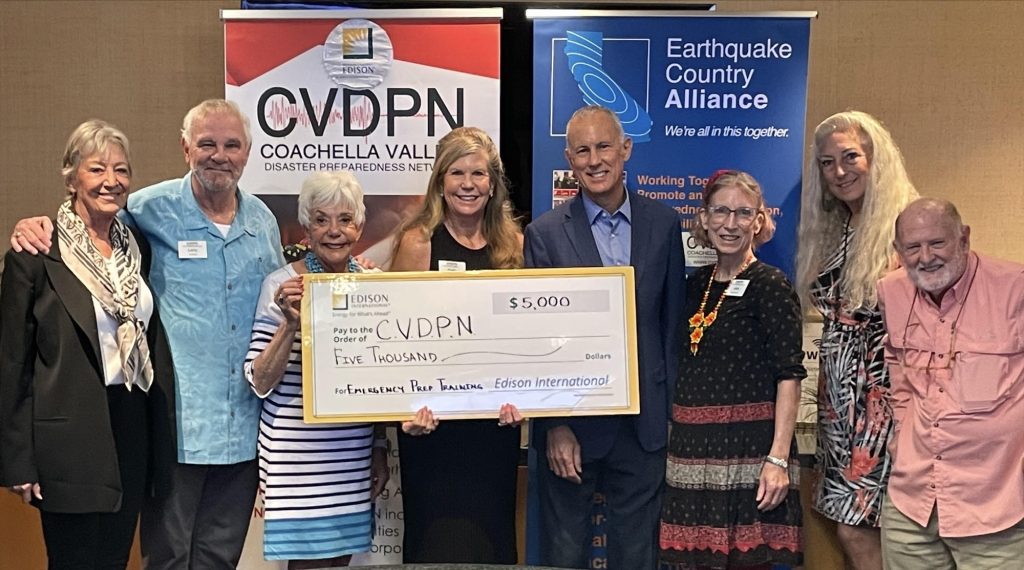 CVDPN is proud of the two grants provided by the Shareholders of Southern California Edison that provided Disaster Preparedness Education to hundreds of residents in Coachella Valley.
RESIDENTS IN
COACHELLA VALLEY
CITIES SERVED + UNINCORPERATED COUNTY AREA
Leave your name and email below to be added to our newsletter!
**We will never sell your contact information
P.O. Box 12613
Palm Desert, CA 92255
For any inquiries, contact Carla Sullivan-Dilley
carlacvdpn@gmail.com
​​
Utilize your own email service or the form below to send an email directly from this site.